Faculty Vitality Summer Retreat 2023
How are you planning for this summer? Do you imagine yourself writing up a storm? Starting a new research project? Planning your next classes?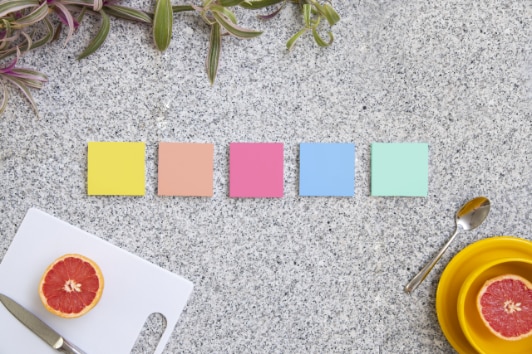 When you think about summer, where are the places for rest, curiosity, play?
For many of us in higher ed, summer is a time for productivity, to catch up on the research and writing we didn't do during the academic year because of teaching and service loads. But we tend to think of productivity as outputs – journal articles accepted, books published, grants written and awarded. This version of productivity can feel like we can never do enough, especially in the quick-moving months of summer.
On the other hand, ecologically, productivity means the capacity, richness, and generative possibilities in a given habitat or area. When we think of productivity in this way, we focus on our vitality as faculty members, rather than our production alone. We allow ourselves to focus on what is meaningful and important and on the activities that feed our curiosity and our energy – which ripples out into our research, writing, and work with students and the community.
I believe that personal well-being and professional vitality are more important than productivity, but also that creating our most meaningful work and connecting with others keeps us vital. And this is the foundation for the Faculty Vitality Summer Retreat 2023. Join me and your colleagues from around higher education for a two-hour opportunity to reflect on the past academic year, (re)assess your vitality and goals, and plan for productivity in the summer months.
Participants
The Faculty Vitality Summer Retreats are open to all faculty, academic leaders, faculty developers, graduate students, etc. If you work in higher education, you are welcome.
Objectives
While attending the Faculty Vitality Summer Retreat and in community with other academics, participants can expect to
Reflect on the past academic year through the lenses of vitality and productivity
Explore your current levels of vitality vs. burnout in order to ground your future planning
Use the tools of Agile Faculty to plan summer goals and actions, including intentions to recharge, explore, and connect.
We'll accomplish these objectives through individual reflection, small group discussion, and targeted activities.
Dates and Virtual Location
The Faculty Vitality Summer Retreat 2023 will run twice in May:
Sunday, May 7, 2-4pm ET | Saturday, May 20, 11am – 1pm ET
Via Zoom
Participants will receive a workbook a week before your chosen session and have some brief homework to complete before the retreat that should take about an hour.
Host
I am an educator, facilitator, faculty developer, coach, and author with 20 years of experience in higher education. I write extensively about faculty vitality from several different angles. My most recent book, Unraveling Faculty Burnout: Pathways to Reckoning and Renewal (Johns Hopkins UP, 2022), blends narrative, research, reflection, and advice to demystify faculty burnout and offer support for building personal and professional burnout resilience. I am also the author of Agile Faculty: Practical Strategies for Managing Research, Service, and Teaching (University of Chicago Press, 2017) and host of the agile academic podcast for women in higher education. Find links to my writing in higher ed media including the Chronicle, Inside Higher Ed, and Academic Leader here, here, and here. During the day, I am the director of the Office of Faculty Professional Development at Georgia Tech in Atlanta.
Optional One-on-One Coaching
Participants may register for an additional 60-minute one-on-one coaching session with me at the total cost of $100 (retreat + session), a $50 savings off coaching. If you select this option, I will send you a separate link to pay for and schedule that session (session will be held after the retreat). Please note that because I have a full-time institutional role, coaching hours are only available in the evening and on weekends.
Next Steps
To join us for the Faculty Vitality Summer Retreat, please complete the two items below: the registration form and Paypal payment (if you choose to add a coaching session, you will submit two payments). I will forward you the Zoom link and workbook a few days before your chosen date.